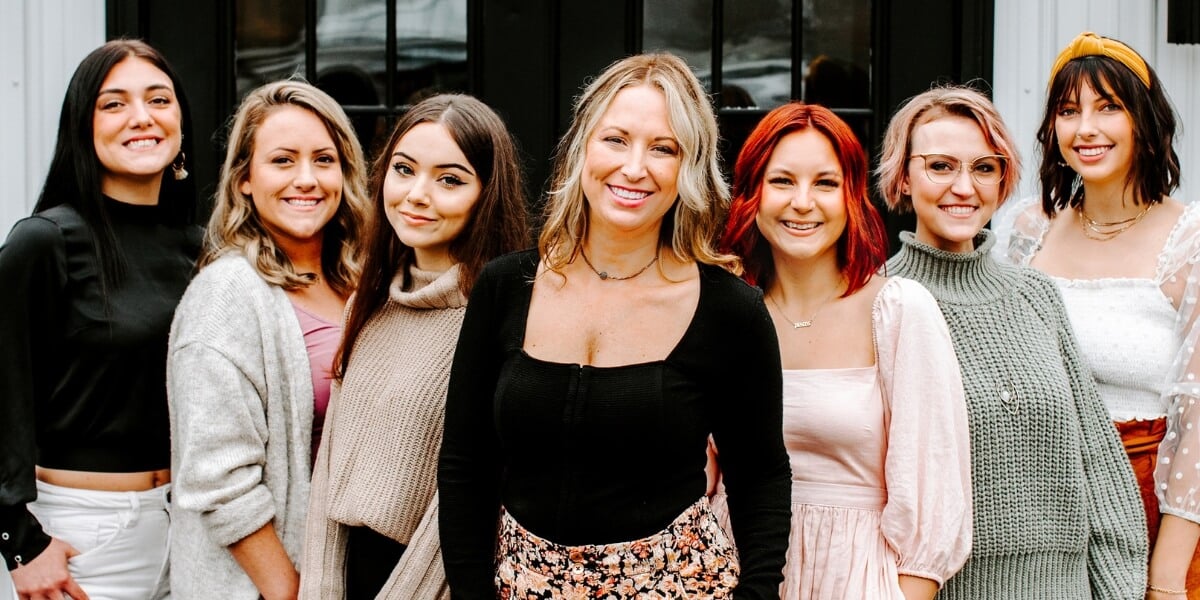 07 May

The True Meaning of Family
The True Meaning of Family #ARolFam
How many stylists do you know that say they LOVE the people that they get to work with? How many salon employees would be able to tell you they get to hang out with each others pets while at work or could say they constantly prank there co-workers just to get a good laugh? Better yet, how many people do you think could say they get fulfillment out of their daily job?
Luckily for us here at A Roland we could say yes to all of those questions. The staff wanted to share a few words about their experience working at A Roland and Sarah said "When working here at A Roland, our education opportunities are limitless. We LOVE education. We are provided with in and out of salon education opportunities. Aveda provides us with all kinds of levels of education and they even provide us with Aveda PurePro which has a ton of e-learning. With all these types of education our brains can never run out of new techniques and ideas!"
Courtney said "The best part is we get so much support from our owner, mentor, and boss Amy Roland. An Aveda educator herself, no matter what she has going on in her work or personal life she is constantly checking in with us. We meet with her monthly for what we call Empowerment Meetings. They are meetings that we get to sit down with her and discuss everything and anything when it comes to the salon. We set up goals and how we can make them by the end of the month. It's so nice to have a boss that encourages us and helps us to figure out how we can meet every single goal that we want to meet. You NEVER feel discouraged. It's always empowering and you can leave those meetings going, " okay. I got this." What's even better yet, is she encourages us as a TEAM. We all have the same Values and team goals. It's so nice to be able to encourage one another, and build each other up. We collaborate on almost everything – – It opens so many doors for all of us as a whole."
Amanda said "Working at A Roland is one of the best experiences of my life. Not only have I been able to excel in my career field, but I am part of the whole salon family"
Now when we say family we don't only mean our work family, but even our guests. We strive to make all of our guests feel like family. Family is super important to all of us! We love when we here a guest talk about how much they enjoyed their experience with us. A few years ago we decided to even come up with our own hashtag. "#arolfam."
Here's what a few of our guests had to say about us!
"#arolfam means the world to me! Everyone truly works together as a family and are always growing their artistry and what they can bring to their clients. The vibe that surrounds this creative and innovative group is stellar! I feel blessed every time I am there and am so thankful for everything they do for me and my daughter!" -Karen
"#arolfam means a lot to me, they treat you like family. I love getting hair done there. Everyone is so hospitable, and willing to help each other out. They listen to their customers and treat them with the utmost respect!" -Tricia
We are so blessed to call our career "work". We love what we do and we love who we do it with.